New Zealand Wine Navigator
Explorers Club
Whether you're an experienced wine connoisseur or just starting out, our Explorers Club offers an excellent way to discover new wine, either for yourself or as a gift.
An adventure for true wine explorers
We'll take you on a tour of artisan New Zealand wineries exploring rare and very special wines hand-picked by our Master Sommelier. He likes to joke that these wines are the best wines you've never heard of… yet.
In our view, a wine club is about delivering consistently top-quality wine as well as providing members with the best wine deals, the best customer service, and unique, money-can't-buy wine experiences. That's what we promise to deliver to our members. So if you're up for adventure and to try something new, we can't wait to welcome you to the Explorers Club!
Each quarter, choose to receive 6 or 12 bottles of either white, red or mixed wines from different boutique wineries producing premium, handcrafted wines. These wines are produced in such limited amounts, they are exclusive in the US to New Zealand Wine Navigator. They are the types of wines found at out-of-the-way tasting rooms on a road trip around New Zealand.
Club Options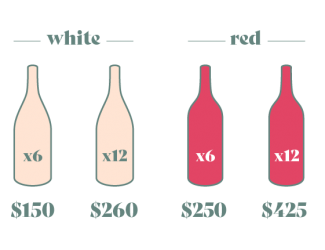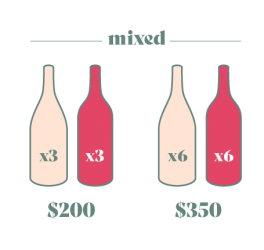 per quarter, plus $35 overnight shipping for 6 bottle options or $45 overnight shipping for 12 bottle options
Each Explorers Club shipment includes:
6 or 12 hand-selected, handcrafted wines (depending on which option you choose)
First access to new releases and shipments arriving from New Zealand
Tasting notes on the wines, tasting tips, and suggested food pairings
A VIP invitation to virtually 'pop a cork' with one of our New Zealand-based artisan winemakers
A VIP invitation to a New Zealand wine appreciation webinar with New Zealand's Master Sommelier Cameron Douglas
Exclusive recipes from New Zealand Restaurateur Angela Redfern

Up to 25% off normal retail prices on wine reorders

Our Bottom of the Bottle Guarantee

Pay-as-you-go subscription that you can cancel at any time
Explorers Club Terms & Conditions
Sales Tax: Pricing excludes sales tax.
Shipping: Wine bottles are heavy and shipping is expensive. We charge a portion of shipping on all orders so that we can keep offering world-class, premium wines at affordable rates. Based on this, we charge a flat rate of $35 for overnight shipping anywhere in the US.
Unsuccessful Delivery: If a package gets returned to us after three failed delivery attempts, we can only re-ship the wine upon payment of a re-shipping fee. Please ensure there will be someone over 21 at the address you enter as your shipping address to receive your wine.