Osawa Wines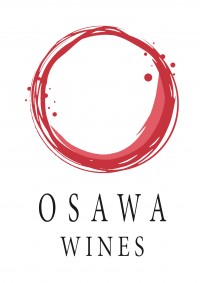 It all started one sunny afternoon in Tokyo… Mr. Osawa, a wine aficionado from Japan decided to go travelling with the intention of starting a vineyard and making his own wines. He chose America, Australia and New Zealand as potential areas of interest.
A year and many miles later, Mr. Osawa arrived in New Zealand. He fell in love and bought 100 acres of sought-after land at Maraekakaho (pronounced Mar-eye–cacaho) in the renown Mangatahi Valley. One adventure led to another. While the vines started to flourish and sheep were still grazing (hence the flying sheep on the label), Taizo met famed winemaker Rod McDonald who joined him as winemaker at Osawa with a shared the ambition to create beautifully balanced wines with minimal intervention.
An average bottle of wine is made from 1kg of grapes. Each bunch of grapes is typically 100g. Vines will carry about 40 bunches and so this equates to around three bottles of wine. So three bottles of wine to one long vine. Osawa only allows vines to have between 15 to 20 bunches of grapes. With fewer bunches, the grapes are far tastier and make absolute top brass wine. Less is more right? You feel it when you drink Osawa Wines.
The Winemaker
After a long career as Chief Winemaker at Vidal Wines, part of the Villa Maria Group, Rod went on to found "RM Wines" a contract winemaking and consulting company with an impressive list of vineyard clients throughout the Hawke's Bay and beyond.
Rod's broad-ranging experience in large and small wineries combined with an in-depth understanding of the Hawke's Bay region meant that he was in an ideal position to provide advice and expertise to vineyards committed to achieving winemaking excellence.
During his time at Vidal, Rod crafted many highly- awarded wines, including vintages that culminated in the ultimate success: for 2006, Rod was crowned "New Zealand Winemaker of the Year".
Rod is the current Chairman of the Hawke's Bay Winegrowers' Association having been the key federator of that organization's predecessors who separately represented the growers and winemakers of Hawke's Bay.

"Our aim in producing wines for Osawa Wines is to capture the essence of the soils, sunshine and the people who help ripen and care for the grapes through each season."
- Rod McDonald
Rod McDonald
Winemaker - Osawa Wines