Lake Road Wines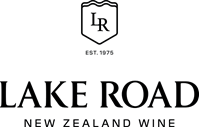 A family's passion for the land, a provenance nurtured through three generations, a curiosity to create and produce the very best wines from the hands of chosen skilled vintners.
From the unique soils of New Zealand's finest grape growing regions – this is the signature of Lake Road Wines. Since the 1970's Lake Road Wines sought to unshackle the constraints made by large wine producers and thus earned an enviable reputation for customizing the art form between a region's best grape grower, the dedicated winemaker and the discerning wine lover. The result is in our distinctive, award winning Kōpū range, from Sauvignon Blanc's famous Marlborough region. There have been many challenges over the decades to test a pioneering spirit, from local weather, to global economic highs and lows. Each has strengthened Lake Road's commitment and resolve to stay true to their vision.
Celebrating the indigenous language of New Zealand, Kōpū brings to light the journey of Venus, the Morning star rising in the east across the lush mountains and valleys of New Zealand's rugged East Coast, a land first to see the light, to taste the inspiration of a new day. Kōpū instils the delicate flavors from the chosen vines with the unique art of the winemaker's most subtle skills to produce a range of distinctive and desirable wines. Every glass from the Kōpū range imbibes the essence of the rising star for you to experience.
The Winemaker
Simon Nunns recently joined the Lake Road Wines winemaking team as consulting winemaker. Simon is an experienced winemaker and wine judge. He has featured as a panel chair, or chief judge in almost every wine show in New Zealand and had also judged a number of Australian Shows. Simon works closely with Andrew on all aspects of winemaking and production.
Simon Nunns
The Winemaker