Clearview Estate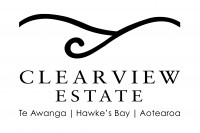 In 1986, Tim Turvey and Helma van den Berg were told their site was "too cold to grow wine grapes." But together they rammed the posts, ran the wires, even trained the young vines to produce their vintage.
Today, Vidal's historic but neglected No.2 Vineyard at Te Awanga, Hawke's Bay is Clearview – a much loved, family-owned and operated estate specialising in sustainable, handmade wine with vibrant acidity and concentrated flavour profiles.
Clearview Estate wines are crafted by people who believe that wine, food and hospitality go hand in hand. Nestled near the historic landscape of Cape Kidnappers, they have been creating premium wine for almost 30 years.
Whether producing wine or food, they've made sustainability key. In all aspects of business, Clearview Estate Winery and Restaurant have sought to reduce their impact upon the environment, helping to preserve it for future generations.
The vineyard team work with Sustainable Winegrowing New Zealand (SWNZ) to reduce the impacts of viticulture on our environment. And the restaurant takes many measures to reduce its environmental impact – buying locally, recycling, composting, and even sharing food scraps to the local piggies.


The Winemaker
Tim Turvey
After making wine on the coast of Hawke's Bay for 35 years, I've come to respect the land and surroundings – cool, cleansing sea breezes create a dry maritime environment, allowing us time to hold fruit longer without the threat of rot from humidity – an elongated ripening adds enormous flavour.
The soils are overlaid with river shingles that allow great porosity, so great intensity. I've always loved the power and amazing ripe tropical flavours we can achieve – for me, personally more is what I am after.
I am not after the acidic, under ripe limey, lemony chardonnays that seem to be infiltrating our winemaking fraternity. I love the fact that we are unhindered by the history of the old world, we are open to unlimited experimentation, and for this I am forever grateful – but, also to learn from others and our own past."
Matt Kirby
Australian-born Matt Kirby moved across the ditch with his young family to take up the winemaker role for Clearview Estate in 2015. A keen surfer, the lure of the Hawke's Bay coastline & sunshine was too good to pass up. After studying marine biology and then working as a chef, Matt pursued his love of wine when he commenced study at Latrobe in Melbourne. His first winemaking experience was his own small vineyard in the Yarra Valley producing Cabernet Sauvignon and Pinot Noir.
After stints in numerous wine regions in Australia and around the world (China, Burgundy, Austria and the United States) Matt was offered a winemaking role at Knappstein Enterprise Winery in Clare Valley where he worked from 2012-2015. He brings this knowledge, passion and enthusiasm to the hand-crafted wines created here at Clearview Estate.
Tim Turvey & Matt Kirby
Co-Owner & Winemaker - Clearview Estate