Ceres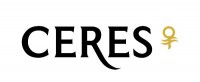 Can you capture time and place and trap it in a bottle? CERES can. Their fruit comes from three vineyards in Bannockburn, Central Otago – Swansong, Inlet and Black Rabbit.
This is an unforgiving land and the grapes express that struggle. Each vineyard has their own unique character and essence and every harvest, the best fruit from these vineyards is saved to make the CERES composition – an ode to the year – a bottling of time and place.
This is wine made by hand and hard graft. James Dicey is the viticulturist and his brother, Matt Dicey is the winemaker. James is responsible for growing the best grapes, hand-harvesting them during vintage, and providing constant TLC. In 2013, they won the coveted IWSC Bouchard Finlayson Pinot Noir Trophy which recognises superior wines from around the globe.


The Winemaker
Matt has a lifelong association with the wine industry, and is a fourth generation vigneron. After achieving a Masters Degree in Oenology and Viticulture Matt spent four years gaining experience overseas. He returned to Central Otago in 1998 to making unforgettable wine in a region with infinite potential.
Matt has a minimalist wine-making approach which allows for the full expression of terroir. (Matt moonlights making White Rabbit Cacao – a bean-to-bar chocolate that, unsurprising pairs perfectly with his Pinot).
Robin, Matt and James Dicey
Ceres Wines